Serving Central Michigan
Bethany Christian Services
175 West Apple Ave
Muskegon, MI 49440
(231) 924-3390
Serving the following counties:
Arenac, Bay, Clare, Clinton, Gladwin, Gratiot, Ionia, Isabella, Lake, Mason, Mecosta, Midland, Montcalm, Newaygo, Oceana, Osceola, Saginaw, Shiawassee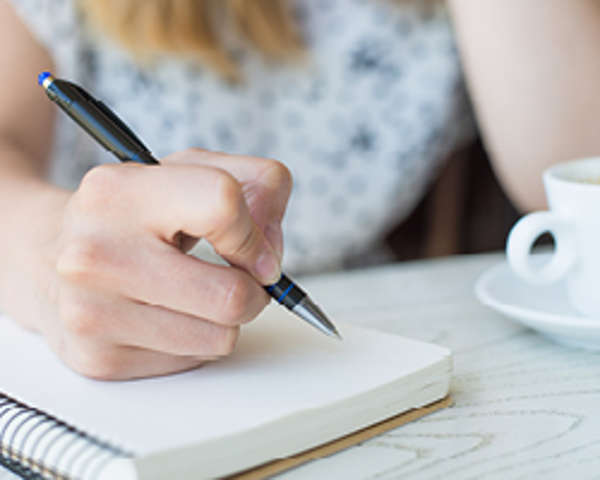 Location Details:
Grace Point Wesleyan Church
1035 Old U.S. 27
St Johns, MI 48879
View Map
Social Media and Screen Time Presentation for Adoptive Parents
6:00 PM - 7:30 PM, 02/07/2023
Join PARC, Work of Heart, and CMH for a FREE, in person presentation on Social Media and Screen Time. Dinner will be provided and childcare will be available. For more information, please email
[email protected]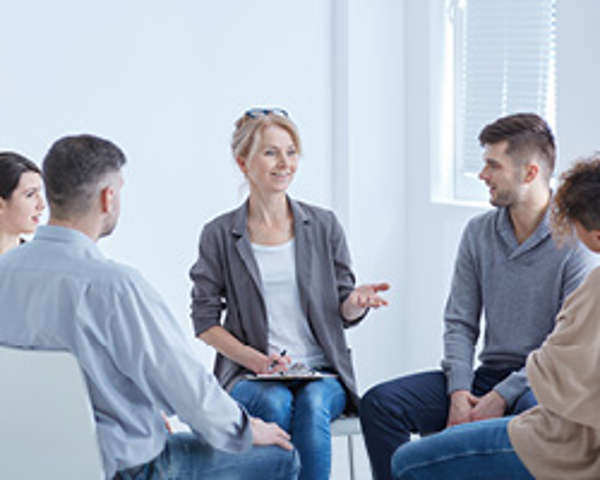 Location Details:
Caregiving Network
607 Gordon St
Midland, MI 48640
View Map
Foster Midland Support Group
6:00 PM - 7:30 PM, 02/14/2023
Adoptive parents, you are welcome to join Foster Midland for their collaborative community support and outreach group. Meetings are the 2nd Tuesday of each month and consist of a shared meal, introductions, communication updates, and training. Kids are welcome to come and eat, and then go downstairs with approved oversight, to play. Visit Facebook.com/fostermidland for full details and registration.
top

Statewide

Child Welfare Information Gateway

Find resources that explain what to expect at various developmental stages, learn how to talk about adoption, address adoption issues in school, help children with grief and loss, recognize and get help for postadoption depression, find needed services, and obtain financial assistance.

AdoptUSKids

Support for parents who adopt from foster care - subsidies, services, and training are available to help you during the adoption process and throughout your family's journey.

A Family For Every Child

Post adoption resources like adoption assistance, college scholarships, employee benefit programs, federal adoption tax credit.

North American Council on Adoptable Children (NACAC)

Through advocacy, adoption support, leadership development, and education, NACAC works to ensure all children in foster care have permanent, loving families and adoptive families have the support they need.

Michigan 2-1-1

Michigan 2-1-1 connects families with help of all kinds, right in the community - help with food, housing, paying bills, support in a family crisis or community disaster, just to name a few.

Michigan Adoption Resource Exchange (MARE)

(800) 589-6273 Statewide information and referral service for families interested in adopting children from foster care.

Building Michigan's Trauma-Informed System for Children and their Families

You will find information about trauma & toxic stress, the impact on health and development and ways to lessen negative outcomes - information from national and state experts that are working to build trauma-informed systems of care for children and their families in Michigan.

Michigan Adoption and Guardianship Assistance Office

(517) 335-7801 Adoption and guardianship assistance.

Children's Advocacy Center

2855 Michigan St NE Grand Rapids, MI 49503 (616) 336-5160

BRAINS

3292 North Evergreen Dr Grand Rapids, MI 49525 (616) 365-8920

Eagle Village

5044 175th Ave Hersey, MI 49639 (231) 832-2234

MDHHS Assistance Programs

(855) 275-6424 Food, childcare, healthcare and emergency relief.

Michigan Alliance for Families

(800) 552-4821 Special education information and support.

MDHHS

(855) 444-3911 Report abuse, neglect or suspected trafficking.

top

Clinton County

Children's Mobile Crisis Line

(517) 346-8008 or (517) 346-8460 24-hour crisis response team for if your child is experiencing an emotional or mental health crisis.

top

Shiawassee County

Children's Mobile Crisis Line

(989) 723-6791 or (800) 622-4514 (toll-free) 24-hour crisis response team for if your child is experiencing an emotional or mental health crisis.

top

Saginaw County

Children's Mobile Crisis Line

(989) 272-0275 24-hour crisis response team for if your child is experiencing an emotional or mental health crisis.

top

Newaygo County

Children's Mobile Crisis Line

(231) 689-7330 or (800) 968-7330 (toll-free) 24-hour crisis response team for if your child is experiencing an emotional or mental health crisis.

top

Ionia County

Children's Mobile Crisis Line

(616) 527-1790 or (888) 527-1790 (toll-free) 24-hour crisis response team for if your child is experiencing an emotional or mental health crisis.

top

Gratiot County

Children's Mobile Crisis Line

(989) 463-4971 or (800) 622-5583 (toll-free) 24-hour crisis response team for if your child is experiencing an emotional or mental health crisis.

top

Montcalm County

Children's Mobile Crisis Line

(800) 377-0974 (toll-free) 24-hour crisis response team for if your child is experiencing an emotional or mental health crisis.

top

Clare County

Children's Mobile Crisis Line

(800) 317-0708 (toll-free) 24-hour crisis response team for if your child is experiencing an emotional or mental health crisis.

top

Gladwin County

Children's Mobile Crisis Line

(800) 317-0708 (toll-free) 24-hour crisis response team for if your child is experiencing an emotional or mental health crisis.

top

Midland County

Children's Mobile Crisis Line

(800) 317-0708 (toll-free) 24-hour crisis response team for if your child is experiencing an emotional or mental health crisis.

top

Isabella County

Children's Mobile Crisis Line

(800) 317-0708 (toll-free) 24-hour crisis response team for if your child is experiencing an emotional or mental health crisis.

top

Osceola County

Children's Mobile Crisis Line

(800) 317-0708 (toll-free) 24-hour crisis response team for if your child is experiencing an emotional or mental health crisis.

top

Mecosta County

Children's Mobile Crisis Line

(800) 317-0708 (toll-free) 24-hour crisis response team for if your child is experiencing an emotional or mental health crisis.

top

Arenac County

Children's Mobile Crisis Line

(800) 327-4693 (toll-free) 24-hour crisis response team for if your child is experiencing an emotional or mental health crisis.

top

Bay County

Children's Mobile Crisis Line

(800) 327-4693 (toll-free) 24-hour crisis response team for if your child is experiencing an emotional or mental health crisis.

top

Lake County

Children's Mobile Crisis Line

(231) 745-4659 or (800) 992-2061 (toll-free) 24-hour crisis response team for if your child is experiencing an emotional or mental health crisis.

top

Mason County

Children's Mobile Crisis Line

(231) 845-6294 or (800) 992-2061 (toll-free) 24-hour crisis response team for if your child is experiencing an emotional or mental health crisis.

top

Oceana County

Children's Mobile Crisis Line

(231) 873-2108 or (800) 992-2061 (toll-free) 24-hour crisis response team for if your child is experiencing an emotional or mental health crisis.

top

Shiawassee County

DHHS

1720 E Main St, Ste 1 Owosso, MI 48867 (989) 725-3200

top

Saginaw County

DHHS

PO Box 5070 411 East Genesee Saginaw, MI 48605 (989) 758-2710

top

Osceola County

DHHS

800 Water Tower Rd Big Rapids, MI 49307 (231) 796-4300

top

Oceana County

DHHS

4081 W Polk Rd Hart, MI 49420 (231) 873-7251

top

Newaygo County

DHHS

PO Box 640 1018 Newell White Cloud, MI 49349 (231) 689-5500

top

Isabella County

Community Mental Health

301 S Crapo St, Ste 200 Mt. Pleasant, MI 48858 (989) 772-5938

top

Midland County

DHHS

1509 Washington, Ste A Midland, MI 48641 (989) 835-7040

top

Gratiot County

Community Mental Health

608 Wright Ave Alma, MI 48801 (989) 463-4971

top

Ionia County

The Right Door

375 Apple Tree Dr Ionia, MI 48846 (616) 527-1790 Formerly Community Mental Health

top

Newaygo County

Community Mental Health

1049 Newell PO Box 867 White Cloud, MI 49349 (231) 689-7330

top

Clare County

Community Mental Health

789 N Clare Ave PO Box 817 Harrison, MI 48625 (989) 539-2141

top

Clinton County

Community Mental Health

201 W Railroad St, Ste A St. Johns, MI 48879 (517) 346-8200

top

Gladwin County

Community Mental Health

655 E Cedar Ave Gladwin, MI 48624 (989) 426-9295

top

Mecosta County

Community Mental Health

500 S Third Ave Big Rapids, MI 49307 (231) 796-5825

top

Midland County

Community Mental Health

218 Fast Ice Dr Midland, MI 48642 (989) 631-2320

top

Montcalm County

Community Mental Health

611 N State St Stanton, MI 48888 (989) 831-7520

top

Osceola County

Community Mental Health

4473 220th Ave Reed City, MI 49677 (231) 822-2347

top

Saginaw County

Community Mental Health

500 Hancock St Saginaw, MI 48602 (989) 797-3400

top

Shiawassee County

Community Mental Health

1555 Industrial Dr PO Box 428 Owosso, MI 48867 (989) 723-6791

top

Bay County

Bay-Arenac Behavioral Health

201 Mulholland Bay City, MI 48708 (989) 895-2300

top

Isabella County

DHHS

1919 Parkland Dr Mt. Pleasant, MI 48858 (989) 772-8400

top

Ionia County

DHHS

920 E Lincoln Ionia, MI 48846 (616) 527-5200

top

Arenac County

DHHS

3709 Deep River Rd Standish, MI 48658 (989) 846-5500

top

Bay County

DHHS

1399 W Center Rd Essexville, MI 48732 (989) 895-2100

top

Clare County

DHHS

725 Richard Dr Harrison, MI 48625 (989) 539-4260

top

Clinton County

DHHS

105 W Tolles Rd St. Johns, MI 48879 (989) 224-5500

top

Gladwin County

DHHS

675 East Cedar Ave Gladwin, MI 48624 (989) 426-3300

top

Gratiot County

DHHS

201 Commerce Dr Ithaca, MI 48847 (989) 875-5181

top

Lake County

DHHS

5653 South M-37 Baldwin, MI 49304 (231) 745-8159

top

Mason County

DHHS

915 Diana St Ludington, MI 49431 (231) 845-7391

top

Mecosta County

DHHS

800 Water Tower Rd Big Rapids, MI 49307 (231) 796-4300

top

Montcalm County

DHHS

PO Box 278 609 North State Stanton, MI 48888 (989) 831-8400

top

Arenac County

Bay-Arenac Behavioral Health

201 Mulholland Bay City, MI 48708 (989) 895-2300

top

Lake County

West Michigan Community Mental Health

Atwell Building 1090 N Michigan Ave Baldwin, MI 49304 (231) 745-4659

top

Mason County

West Michigan Community Mental Health

Harold E Madden Center 920 Diana St Ludington, MI 49431 (231) 845-6294

top

Oceana County

West Michigan Community Mental Health

105 Lincoln St Hart, MI 49420 (231) 873-2108